This term sees us welcome Mrs Ali Harber as our new Deputy Head Pastoral. Ali joins Winchester from Benenden School where she was the school's Deputy Head Academic.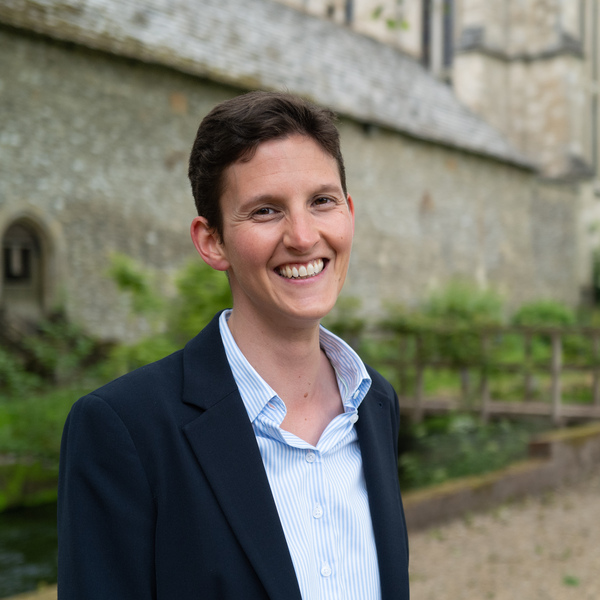 Prior to her role at Benenden, Ali was Head of Sixth Form, Head of Politics, and a Deputy Housemistress. She has also worked for the think tank Policy Exchange writing about, amongst other things, how to improve the UK's system of foster care and aspects of UK security. Ali has a first-class degree in International Politics and International History from the University of Aberystwyth and a distinction in her MSc in the Theory and History of International Relations from the LSE. 
She has played lacrosse as part of the Junior England squad, cricket for the University of Aberystwyth and soccer whilst at the LSE. She was Head Girl at Wycombe Abbey where she was also a recipient of an Army Sixth Form Scholarship. She is joined by her husband Jonathan, previously a Housemaster and Contingent Commander of the CCF at Tonbridge School. Together they enjoy skiing, sailing, running, watching and playing a variety of sports, travel, reading and being members of their local parish church.
"I have been aware of the ethos of a Winchester education for many years as well as the tremendous benefits flowing from it"
'I'm delighted to have joined Winchester College as the Deputy Head Pastoral and I very much look forward to getting to know the boys as quickly as possible and supporting them in all their activities.
I am particularly excited as we look ahead to the arrival of day students and girls in to the Sixth Form in September 2022; the lion's share of my role in the immediate term is to help the College prepare for these changes.
I have been aware of the ethos of a Winchester education for many years as well as the tremendous benefits flowing from it. To me, extending this offering to girls and day pupils means maintaining the best that Winchester represents whilst widening the opportunity for others to experience and enrich it. I believe that both they and the College will benefit.'
Head back to stories