A new exhibition at Guy Peppiatt Fine Art, London offers a rare opportunity to see an important group of watercolours and drawings from the collection of Winchester College; many of them on public display for the first time. The exhibition is free and runs from 28 September - 12 October 2022.
The exhibition has been curated by Richard Foster (Keeper of Collections) and Suzanne Ceiriog-Hughes (Museum Manager), together with Guy Peppiatt (K, 1980-85). Among the highlights are works by Thomas Gainsborough, JMW Turner, and Alfred Munnings. Two of the best-known works are the 'Andwell Map', a sixteenth-century watercolour of fields near Andover that is one of the earliest views of an identifiable English landscape, and an extraordinary page of head studies made by Richard Dadd during his journey to the Middle East in the 1840s. Less familiar watercolours include a rare landscape study by Joseph Wright of Derby that has never before been exhibited or published.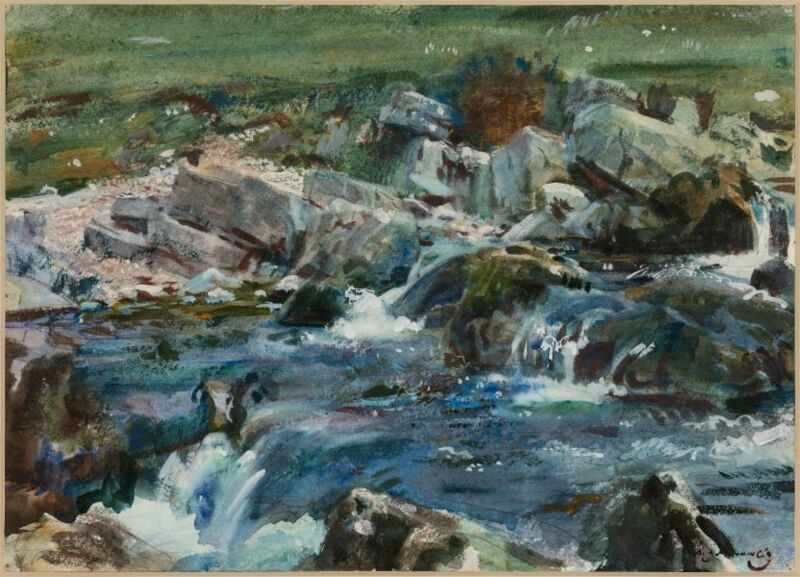 Alfred Munnings, 'The Waterfall, Bagworthy Water, Exmoor' c.1940
Exhibition Details
The exhibition runs from 28 September to 12 October 2022 (Monday-Friday, 10AM – 6PM) at Guy Peppiatt Fine Art, 6 Mason's Yard, St James's, London, SW1Y 6BU.
Entrance to the gallery, on the ground floor of Mason's Yard in St James's, is free of charge.  A fully-illustrated catalogue, with essays written by the school's curators, is available to purchase from the gallery and the Treasury museum.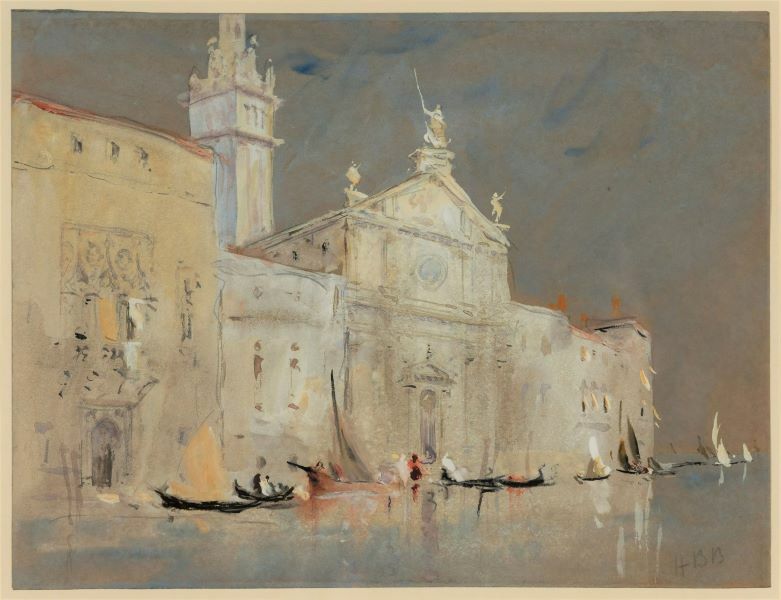 Hercules Brabazon Brabazon, 'View of the Grand Canal, Venice' late 19th century
Head back to stories