1st May 2023
BY Dr Michael Bruzon, Head of Art
Travel Scholarships
Grahame Drew was Art Master at Winchester College from 1958 to 1980 and encouraged pupils to travel in order to extend their appreciation and enjoyment of art and architecture. The Travel Scholarships were founded by a number of his former pupils who wished to keep his values and influence alive in the school.
Scholarship applications were invited from members of Sixth Form (V1Bk2) wanting to undertake independent travel for the purposes of an enriching cultural experience during the Easter holidays. Each group was required to put together and submit a research proposal, travel budget and a portfolio of supporting materials. Those shortlisted were then interviewed by a panel of scholarship trustees who awarded scholarships to four successful groups. This year groups travelled to Madrid, Berlin, Athens and Dubai.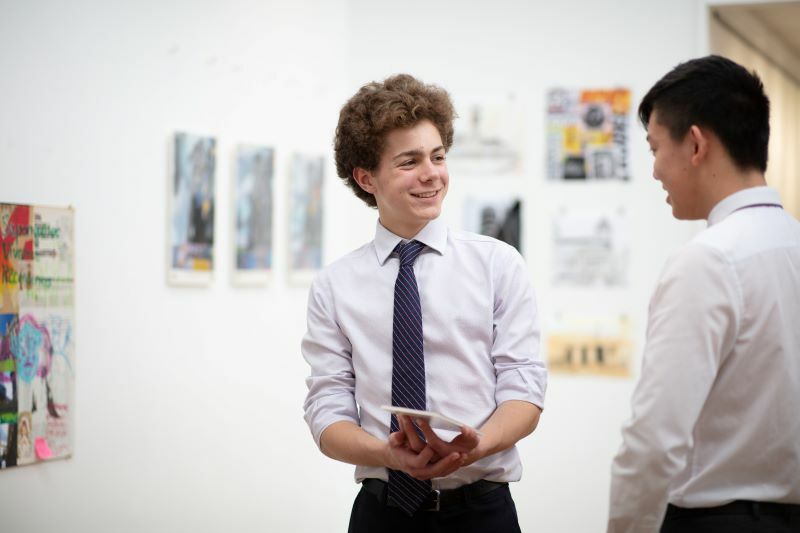 Younger pupils visiting the exhibition
Developing ideas and skills
Pupils travelled independently to explore their interests and were encouraged to rely on drawing processes as a method of recording experiences. They spent time analysing, unpacking, exploring and transcribing important features and observations from their new environments. They also gathered photographs, found materials and even sound recordings to inform their documentation. This has been a rewarding experience for each participant and they are beginning to appreciate the agency attached to these artefacts and the connection they form between destination and experience.
The culmination of their projects is now on display in the Angelus Gallery. Selecting and presenting works for the exhibition has reinforced ideas around their personal interests which we hope will continue as they progress through their A Level studies and beyond.
Alumni support
These opportunities would not have been possible without the generosity of the Drew Travel Scholarship fund and help of the trustees. We are most grateful for the care, guidance and support they have given throughout the process.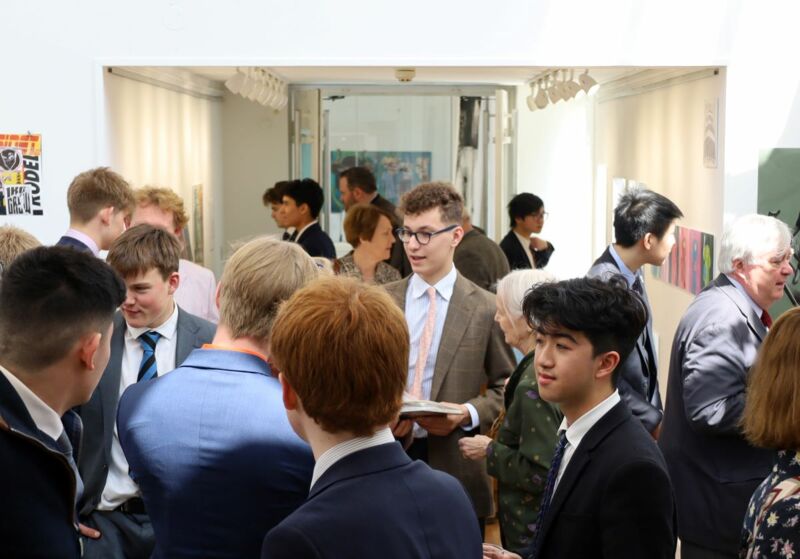 Exhibition Opening
Head back to stories