In September 2019, a group of pupils began working on a display, A Treasure of Knowledge: Thomas Browne and the Scientific Revolution of the 17th Century, originally planned to open in April 2020. It looks at the life and works of Thomas Browne, a physician, author, natural historian, and collector, who studied at the College in the early 17th century.
Due to the current circumstances, the museum display has been delayed but a new online exhibition allows visitors to explore the display, and ultimately will complement the experience of those able to visit once the Treasury reopens.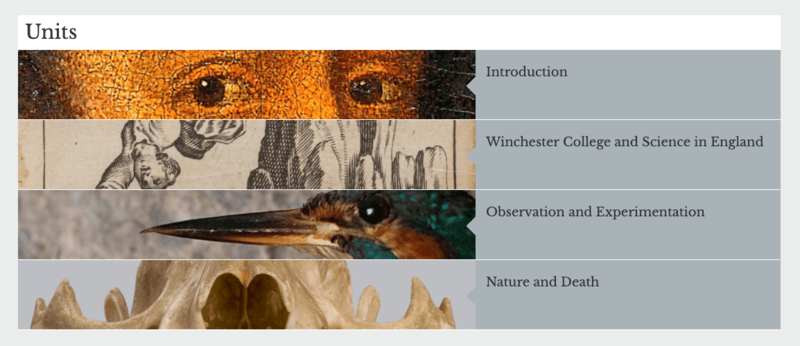 The digital exhibition is hosted on Cabinet: an online platform built by Oxford researchers to facilitate the use of objects and images in teaching. On the front page are the different parts, or 'units', of the exhibition.
By clicking on a unit's banner, the user is taken to a selection of objects. In addition to high-quality images of the exhibits, exploration of select objects is enhanced through  interactive annotations, links to podcasts, and videos that reveal more about the world in which Thomas Browne lived.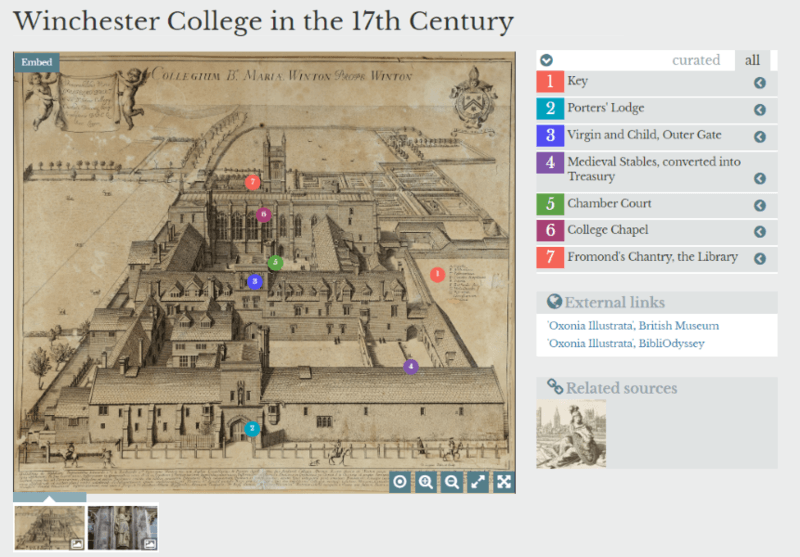 Interactive Display of David Loggan, 'Oxonia Illustrata', engraving (Oxford, 1675)
Head back to stories