10th January 2023
BY Dr Richard Foster, Keeper of Collections
Watercolour treasures
Following a successful exhibition in London during the autumn, highlights from the College's collection of watercolours and drawings are now on display in Treasury until 16 April. The exhibition is free to visit and open daily, 2 - 4pm. This is a rare opportunity to see so much of the collection on display together, including some of the College's greatest treasures, with works spanning four centuries.
Two of the best-known works are the 'Andwell Map', a sixteenth-century watercolour of fields near Basingstoke that is one of the earliest views of an identifiable English landscape, and an extraordinary page of head studies made by Richard Dadd during his journey to the Middle East in the 1840s. Less familiar watercolours include a rare landscape by Joseph Wright of Derby, and a drawing by Thomas Gainsborough that has never before been exhibited or published.
A very British Collection
Winchester's collection of more than 500 watercolours and drawings owes its existence to the generosity of four main donors: Harry Collison (1868-1945); Colonel Arthur Brooke (1886-1954); Sir John D'Arcy Anderson (1908-1988); and Adam Crick (1957-2016). Apart from a handful of French and Italian drawings, all of the works are by British artists and include many of the leading figures of the eighteenth and nineteeth centuries.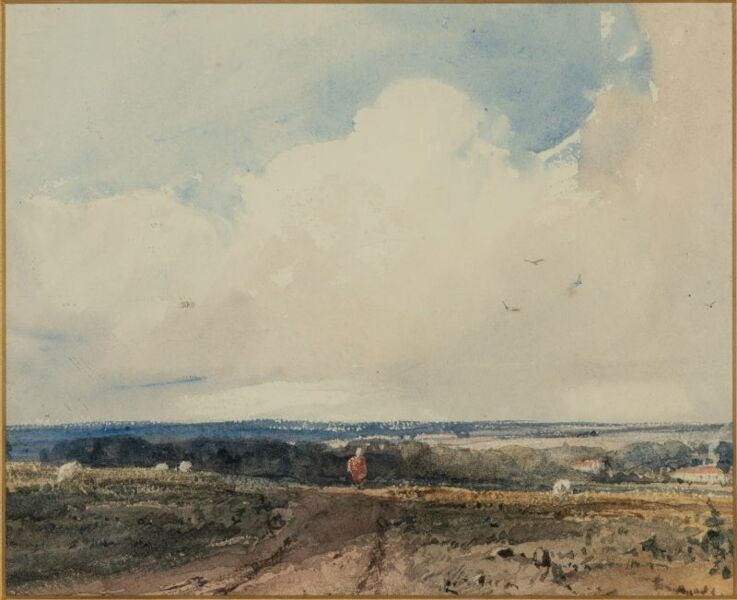 Richard Parkes Bonington, Landscape with Sheep Grazing, c.1824
Visit
The exhibition runs from 12 January until 16 April and is open every day, free of charge, from 2-4 PM. A fully-illustrated catalogue of the exhibition, with essays about each of the works on display, is available for £15. Copies may be purchased from the museum, or by emailing treasury@wincoll.ac.uk.
All of the College's watercolours are catalogued online at www.winchestercollections.co.uk.
Head back to stories