14th June 2020
BY Suzanne Foster, College Archivist
Winchester Match is the descendant of two earlier events - Eton Match (known as Winchester Day from 2001) and Wykeham Day.
Eton Match was the annual cricket match between Eton and Winchester held at each school alternately. It was originally just the cricket match, held over two days, with a dinner or concert or dance on one of the evenings.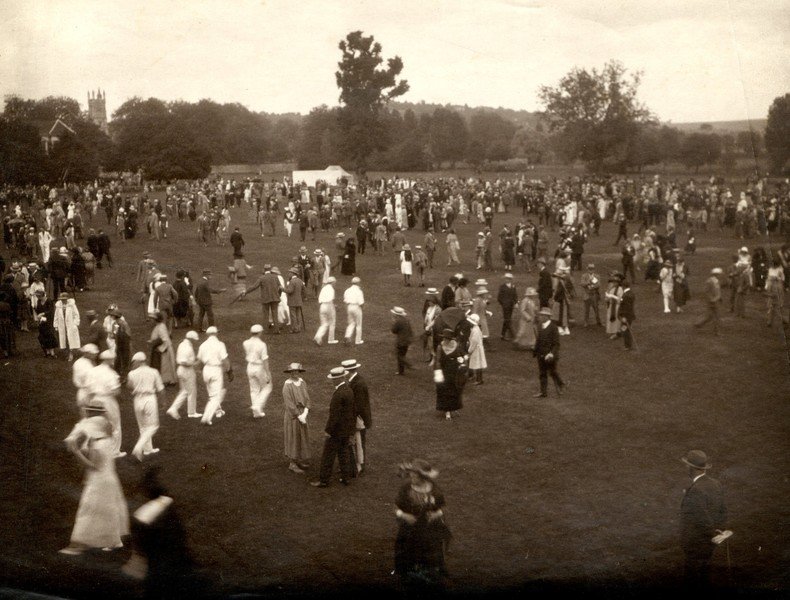 Eton Match, c. 1920
In the mid-1960s, it was still mainly a cricket match but when held at Winchester it also included exhibitions and displays.