An interview with former pupil Thomas Sharrock, Scholarship winner and music exhibitioner
It is a testament to the impact that Thomas Sharrock has had on Winchester that, on his departure in July 2022, a Porter bade him farewell with these words: 'We think we'll be seeing you back here as Headmaster in 40 years'.
Thomas was speaking to me from his room at the University of Pennsylvania at 'the perfect time to reflect on Winchester'. His four-year course involves initial study of a variety of subjects including French Phonetics, Music and social change, and Classical Antiquity: 'How Div-like it is!' He chose America as 'I wanted to travel, to move away from Winchester; to study a variety of subjects and to find myself.'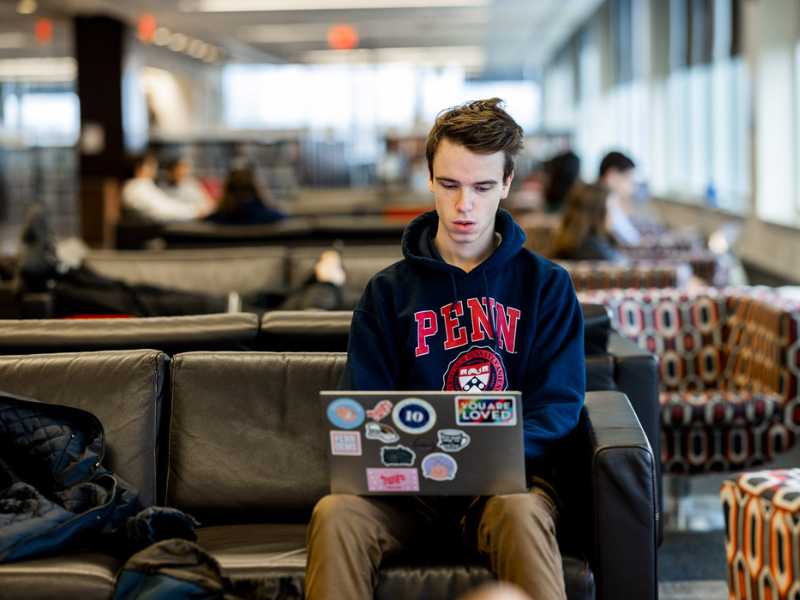 In the Meolis Reading Terrace
Thomas beat off international competition to win distinction as both a scholar and a music exhibitioner at Winchester. He is a local whose family home is only 10 minutes down the road from College. It has its advantages: 'If I forgot something at home, I could easily have gone home to get it.'
Thomas is a highly talented, energetic, restless, student. His time at Winchester was one of achievement and triumph, notable in music, academia and in community service; but it was also one of personal challenge. Finding himself was a journey of self-discovery and self-realisation. He sought and found assuring support at Winchester among dons and staff. Thomas's story is one born out of strength of character, perseverance, and also resilience.
It was Resilience 2022 which was the branding given by Thomas for his proudest achievement at Winchester. It was a sustainable fashion show produced jointly by the Sixth Forms of Winchester, Peter Symonds and St Swithun's. 'We had participants from across the gender spectrum and it was a momentous occasion for me; we had people trying things they had not tried before, and people came who had not appreciated fashion before.'
He raised nearly £1,700 which went to local charities Naomi House and Jack's Place. 'It was very cool for me, and facilitating this made me happy to do something worthwhile.'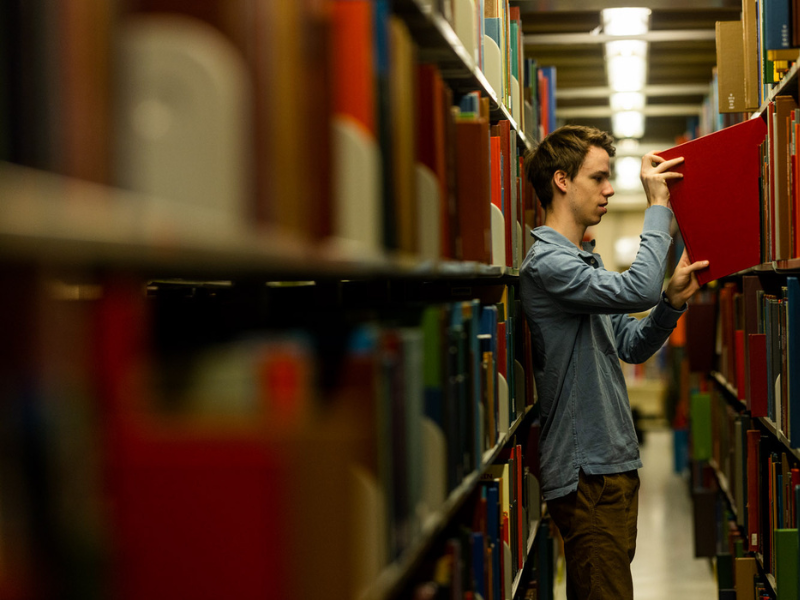 The Van Pelt-Dietrich Library Center at the University of Pennsylvania
In his years at Winchester, Thomas raised over £40k for charities. As part of his Community Service, he volunteered to wash up dishes for Night Shelter, a local place of refuge for the homeless. He relished talking to the chefs and being involved. Asked why he undertook this when he was so busy, he said 'I liked getting to know the regulars; you don't do it for recognition; it just became part of my weekly routine.'
A typical Wykehamist then, to the extent that he sought to serve, but without blowing his own trumpet. For his efforts, Thomas won the Martin Clarke Prize for Community Service, earning himself £500, split between himself and a donation to a local charity.
What was his experience as a local boy attending Winchester? He has many friends from going to a local school from the age of five. Occasionally, he has had to field awkward questions (regarding attending a private school), but no friendships have faded.
Thomas began his music training at St Peter's Primary School in Winchester. Before entering College, he sang as a Quirister at The Pilgrims' School. Music became a passion: singing and also playing the piano and cello: 'I was mind-blowingly lucky to have had the music I had at Winchester; it was so much fun. It enabled me to travel to countries such as Germany, Latvia and even Russia.'
He loved Glee Club, and Chapel Choir was 'one of the most positive aspects of my music'. His love of music continues at UPenn, but 'It is not the same,' he states; and one day he would love to return to sing, perhaps in an Oxford environment.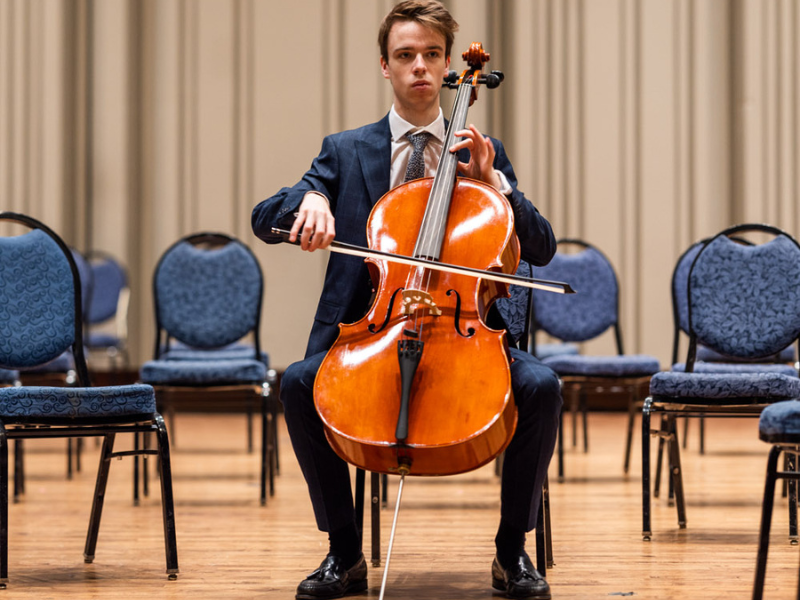 The Irvine Auditorium at the University of Pennsylvania
What does Winchester's motto mean for Thomas? 'I didn't notice it tremendously, but my grandma constantly reminded me of it at mealtimes at home! It's relevant today: Manners Makyth Wykehamists; the word 'Man' relates to human beings in general, and the motto provides a vision for Winchester which extends well beyond the school bubble itself'.
He opines that Winchester has had no choice but to change and adapt over the centuries and that 'William of Wykeham's original vision can be viewed in different ways'. This compares favourably, he says, to some new institutions which are established for a specific purpose and are therefore less amenable to change. From his time in College, Thomas imbibed the history: 'I loved the Chamber system, and it was incredible to live in those buildings.'
He describes his ethos: 'When I decided I wanted to start something, I was stubborn about it and single-minded'. This rings true, not just for his Community Service, his music and for Resilience 2022, as Thomas also managed to win the Harvard Book Prize and both the French and German Essay Prizes. One exception was rowing, which he did for 18 months and then withdrew. He played Winchester College Football 'but never made it into any team'. One regret is that 'too late I learned how to access resources and to value the Winchester Library'. He appreciated Notions at Winchester, and mentions the versatile word 'goive', which as a verb means 'to skip', e.g., 'to goive a lesson'; or as a noun 'something easy'. e.g., 'that's a goive.'
What of Thomas's future plans? The Porter's prediction is perhaps premature. Thomas had thought of training to become a heart surgeon, having been transfixed by the TV series Holby City. However, he is now considering a career managing a record label or using his German and French languages in the music industry, possibly in Germany.
Thomas said he 'was feeling sentimental' when he answered a question put to him by the Master-in-College as to what advice he would give an incoming scholar: 'Be prepared to let your walls down and embrace College wholly. Sometimes it will hurt, but when it works it's like nothing else you'll ever experience'.
This rather sums up Thomas, this exceptionally gifted, challenging and ambitious young undergraduate.
Head back to stories