Year 13 pupil, Felix Beddow wanted to use his artistic skills to support Winchester's local homeless shelter. His design has been chosen for their annual Christmas card. Felix explains how he got involved:
"The collaboration came about when the Winchester Churches Nightshelter charity, unable to make use of the school's Community Service team due to COVID measures, asked whether we could make a contribution to their annual Christmas card campaign. Studying A-level art and already participating in the CS program, several boys were brought in to help make and package the most sellable and appropriate Christmas-themed artworks.

I wanted to set the wintery scene in a familiar and identifiably 'Winchester' setting. Choosing the Buttercross, bathed in warm light from the shopfronts I wanted to design both a pleasant and inviting scene, as well as beckoning the consideration of the difficulties of sleeping rough during the winter months and Christmas period."
Support the Nightshelter
The cards are available to purchase online and all proceeds will go towards helping people experiencing homelessness in the Winchester area.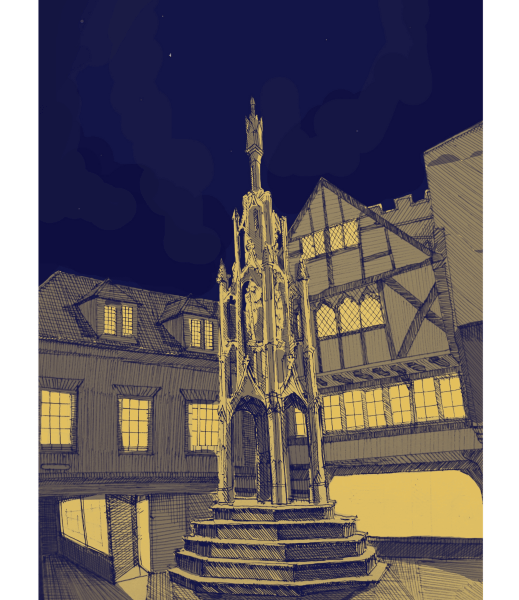 Head back to stories