17th May 2021
BY Margaret Gilmore, Correspondent for the Wykeham Journal, Former Senior Home Affairs Correspondent for BBC News and Former Winchester College parent
For Oliver Goodall, arriving at Winchester College in Sixth Book was quite a shock. Moving from a mixed, state day school to a boys-only boarding school, he was bemused by the linguistic idiosyncrasies ('toytime' for homework, 'Cloister Time' for Summer Term), daunted by the scale of the historic buildings, and astonished at the constant access to adult conversation.              
Speaking now from his new ivory tower off a stairwell at Lincoln College, Oxford, he explains: 'I didn't even consider looking at schools like Winchester, because I thought I wouldn't be able to go there. But the school's bursary system made it possible. The system is different from that in most other places, because you get into the school based on your academics, and then work out the bursary. That's a very positive thing, because it allows people from loads of different backgrounds to go to the school as long as, academically, they can fit.'
"I didn't even consider looking at schools like Winchester, because I thought I wouldn't be able to go there. But the school's bursary system made it possible."
He came to Winchester via a chance conversation between his father, a Building Manager, and the former Warden of Winchester College, Sir David Clementi. His father was working on a house for Sir David. As the two chatted, it became clear that the building manager had a very gifted son. Sir David arranged a visit to the school.              
So it was that Oliver found himself looking round and coming to one simple conclusion: 'I loved it.' He passed the entrance exams and won a bursary, one of the 118 to receive fee remission out of 695 at the school. 'I never got the feeling that any of the boys even knew that I had a bursary, let alone treated me differently for it,' he says.              
Oliver's story is an inspiration. There are more formal ways to get to Winchester on a bursary. But Oliver came through a chance conversation. His story raises some difficult questions with which the school is currently grappling: just how does it ensure that information about the bursary scheme actually reaches everyone it could benefit?              
To Oliver it made all the difference: 'My background is working class, so this wasn't a typical path you'd expect for someone like me. But it's important because of the diversity it brings to the College.' Oliver was astonished by this diversity, not only of background, but of race as well. He found an environment where all were welcomed, and which encouraged intellectual debate, exchange of ideas and challenge; and he flourished. 'It was uplifting,' he says. 'There were adults everywhere ready to engage. At lunch a different don would come and sit by you every day and chat about anything.'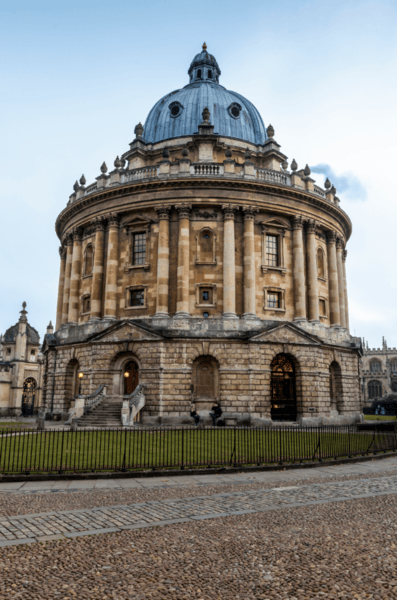 At his former school, he explains, 'in Further Maths it was only me and one other student who took the GCSE, and we were given a textbook and told to teach ourselves a lot of the time. So, when I arrived at Winchester, one of the very important things for me was that I was with like-minded people, and the teaching could stretch me in ways in which I hadn't been stretched before. And the teaching doesn't just stick to the syllabus or what you need to pass exams. It's a lot freer. We could engage and be passionate about the subject. It was very different from what I was used to.'              
Div, the daily general studies lesson taught to every pupil every day, was also a revelation: 'Div showed me I could learn outside my four subjects. It let me meet people studying things other than Maths, Further Maths, Physics and Chemistry. It taught me that it's OK to challenge and question, but it also taught me to understand the viewpoint of others and hear their arguments. It definitely helped me a lot in how I developed as a person.'              
One key turning point was an offer from a Physics don to set up a problem-solving session once a week. Oliver and a handful of friends went along, and he soon found himself entering the British Physics Olympiad contest.              
'I heard about the Physics Olympiad and thought it would be very interesting, so I took part in the first round. It was about applying the knowledge we had to problem-solving. And I achieved a top gold in the First Round, which was the top 200 students in the country. Because of that, I qualified to take part in Round Two and got as far as silver, which is the top 50 to 100 in the country.' Oliver is unassuming about his success, but for the school and his House it was a great achievement.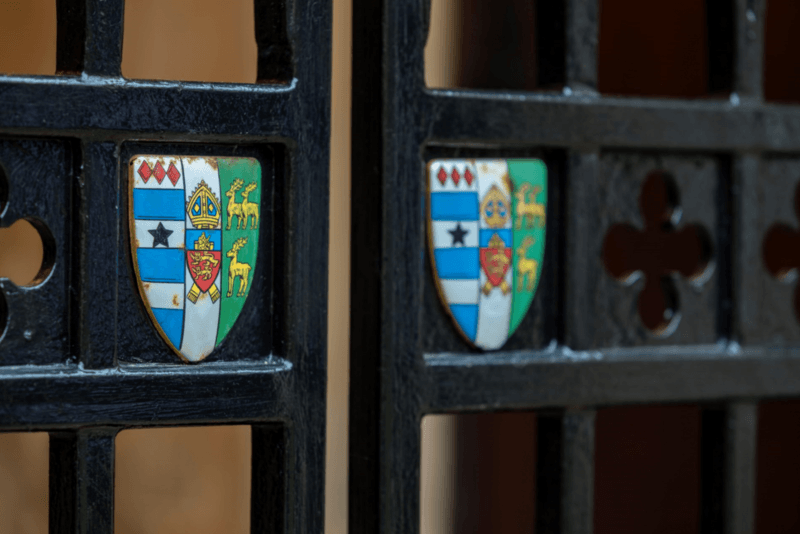 "Winchester has made me more considerate of others and more accepting of the differences between people. It's also taught me to be more challenging about things, questioning why things are the way they are. And I've definitely made friends for life."
Oliver believes that the House system at Winchester made it much easier for him to settle in. He loved the camaraderie, pool matches, House quizzes, and the competitiveness between Houses in sport and music, 'I felt part of a family,' he says. So, when COVID-19 drew his school life to an unprecedented early close, he was very disappointed.
'It just crept up,' he remembers. 'Some of my friends went abroad earlier because of restrictions in their countries. I didn't realise I wouldn't see them again, and have never said goodbye. Then the rest of us were sent home later in March, and we never went back.              
'It's very strange to feel like I'm part of this moment of history,' he adds, 'especially with the uncertainty over exams and university entrance affecting me directly. Winchester did all it could to prepare me for what's happened, and they were there to support me through the whole journey. But it's disappointing, particularly as I joined Winchester late anyway, so didn't have as long there as I would like to have had.'              
The upside was that lessons resumed quickly online and continued, not just in term time, but throughout the summer. It put him at an advantage when he arrived in Oxford and found he was ahead of many others when it came to his studies.              
So, what does Oliver see as the school's lasting legacy? 'Winchester has made me more considerate of others and more accepting of the differences between people. It's also taught me to be more challenging about things, questioning why things are the way they are. And I've definitely made friends for life.'               
As for the future — inspired by his Physics don — he decided not to read Maths as planned, but instead to read Physics with a view to further study after his degree, possibly in Astrophysics: 'I'd be very interested in research and trying to make discoveries, because, especially with Physics, there's so much that we don't know about the universe. I think it would be really interesting to play a part in finding out more.' 
Head back to stories