29th June 2021
BY Sixth Form pupils Leon Kuessner, Vice Managing Director and Kieran Brown, Managing Director of Comfi.
Building a Business
The Young Enterprise programme offers an unique opportunity for Sixth Form pupils to gain experience of creating, operating and managing a company over the course of an academic year. This year there have been three separate companies, all of which are fully run by students with the excellent support of the Young Enterprise advisors. The programme affords large opportunity for growth, with teams often pushing far beyond the set objectives and some continuing their businesses beyond the end of the programme.
The programme has allowed us to develop a multitude of skills across the board, from managerial to human resources. The teams have worked hard since September to create and develop ideas about their companies. Every member of each team has taken up a particular role, with different responsibilities and requirements. The three companies each have boards of directors and every member of the team has worked hard to get the companies off the ground, and make a success of their businesses.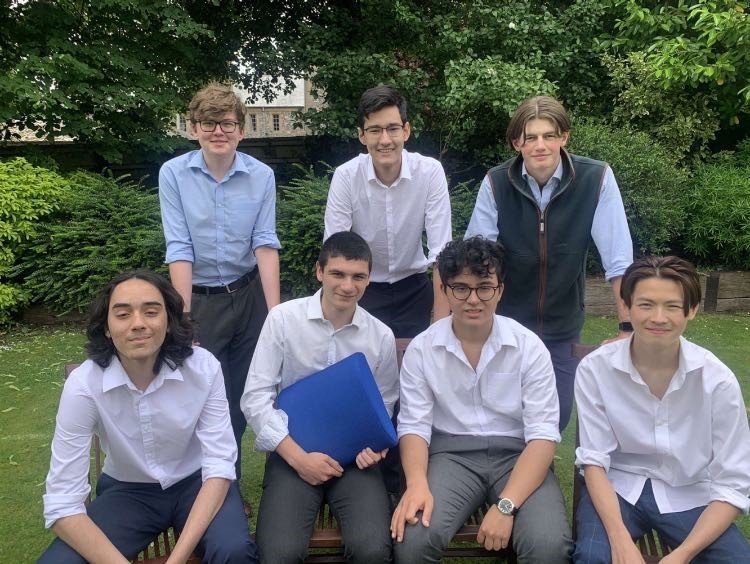 Creating a company
We founded Comfi to address the growing issue of back pain, which have been worsened by the events of Coronavirus, meaning long hours toiling away at a desk with less opportunity to take a stroll to complete daily errands (such as picking up lunch or walking to or from work). Over the past 10 months, our company has developed strong teamwork and leadership skills, taking on all aspects of business development. COVID has been a challenging obstacle to overcome as a business, and has lead to irksome difficulties such as severe supplier issues. Yet these challenges have caused the team to bond more than ever due to our shared commitment, sense of responsibility and overall effort to push the company forward.
Our key objective was to offer back supports at a more affordable price than any others on the market. Despite all the setbacks we have faced, we have been successful in this aim, whilst still meeting the high quality standards we set for the item. The collaborations and opportunities for teambuilding meant we enjoyed the process immensely, and will value the skills and experience in the future. We would highly encourage other pupils to take the opportunity to participate in the Young Enterprise programme!
Comfi cushions are available to order here.
Head back to stories