22nd May 2023
BY Olivia Pickard, Sixth Form pupil
A mock General Election debate took place on Wednesday 10 May in School. The event hosted two representatives for each of the five most popular English parties in parliament for an hour's debate, followed by an audience Q&A. The evening proved to be engaging, with a positive atmosphere that fostered invigorating discussion of the key issues facing todays society, including climate change, immigration and the NHS.
The event was hosted by Widening Perspectives, a society within Winchester College that aims to expose Wykehamists to opinions and ideas from a wide range of different groups in the UK and wider world. The election aimed to allow the student body to engage with the political parties and their views that are less well-known within the College and it proved to be a great success.
The debate was followed by a whole school election on Thursday. All year groups voted in their houses, with results announced on Saturday afternoon.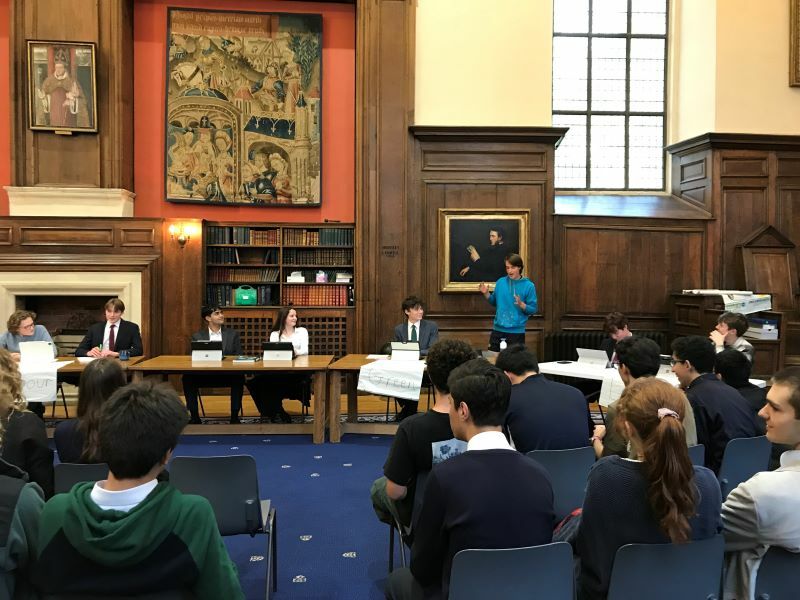 Head back to stories