Old Wykehamist Duncan Stewart (G, 2003-08) was just eighteen when he was tragically killed, as a passenger, in a road accident. He had been working as a marine biologist during his Gap year in Argyll. Growing up in Scotland, Duncan had a passion for the outdoors and particularly enjoyed scuba diving, tennis, snorkelling, bird- watching, and climbing. He was able to pursue his love of fishing at Winchester with many summer days and evenings spent on the River Itchen. Duncan kept meticulous journals and notebooks of his observations in nature and worked on organising the Winchester College Natural History collections, helping organise, index and collate and making extensive drawings of the specimens.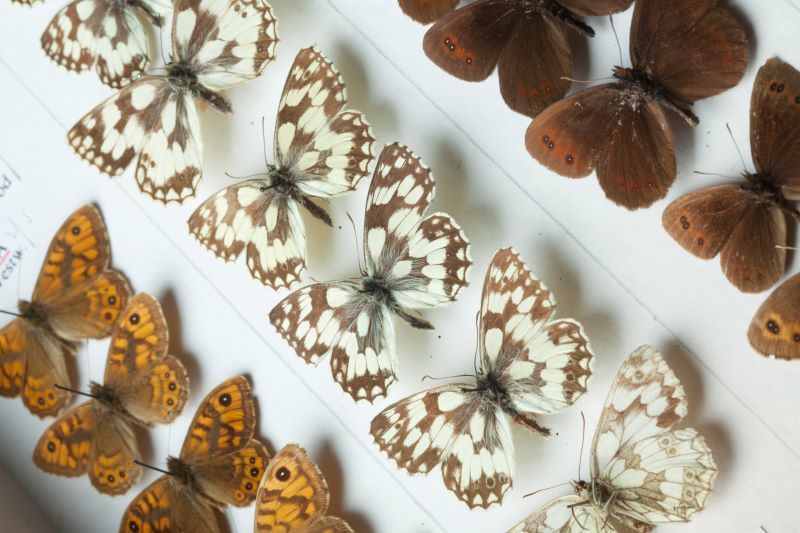 Our connection to Sir David Attenborough has been established over many years. This started when Duncan invited Sir David to speak to the Natural History Society (NHS). As a result of this, Sir David subsequently became the society's Honorary President and remains an Honorary Patron to this day. Duncan wrote in his invitation letter to Sir David: 'The Winchester College Natural History Society aims to educate the boys about the extraordinary biodiversity of Hampshire, southern England and the world.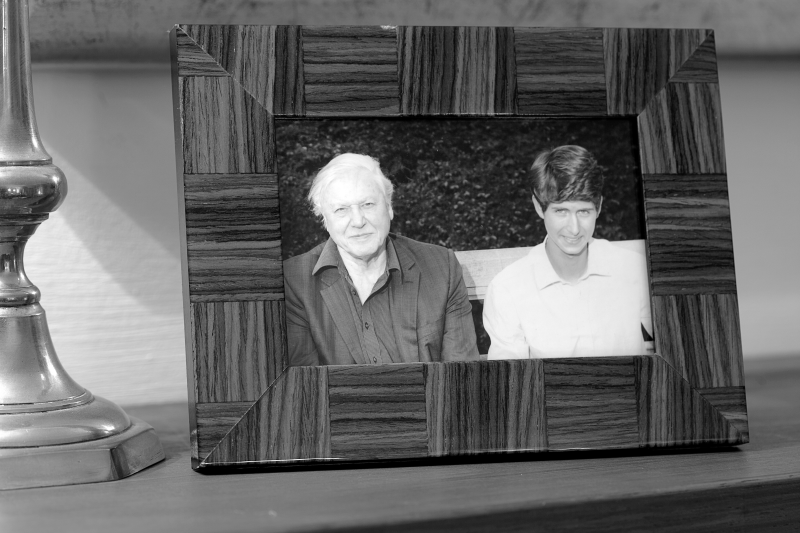 David and Kim Stewart have worked extensively with the school to build a legacy for Duncan's passion for the natural world. In 2009, the College established the annual Duncan Louis Stewart Natural History Lecture. The lecture brings in a renowned natural historian to inspire pupils and dons. It particularly draws in boys who aren't members of the NHS and membership of the society continues to grow year on year.
In 2015, the Stewart family and other generous donors endowed Winchester with a fund to support the Duncan Louis Stewart Natural History Fellowship in his memory. The aim of the fellowship is to make the natural world relevant to all pupils, in all areas of study. It encourages Wykehamists to observe, study, comprehend and care about the natural world around them, to attract and encourage polymathic thinking and discussion about our shared natural world. The Duncan Louis Stewart Natural History Fellow works alongside all departments, to develop pupils' knowledge of, and respect for, nature, ecology and the environment. The first Fellow was Nick Baker, the well-known naturalist and television presenter. A new Fellow, Dan Wright, who is currently delivering Outdoor and Environmental education in Nepal, is due to join the school in September.
On Earth Day, 22 April 2020, pupils were due to attend the school premier of Sir David Attenborough's latest film A Life On Our Planet, the production of which is due in part to the generosity of Duncan's foundation, set up by his family in his memory. The film was made in partnership with WWF and Netflix, and thanks to the Stewarts, Winchester had been offered an exclusive screening, with the producer Keith Scholey and Colin Butfield from WWF due to attend and hold a Q&A session for the pupils. The launch of the film has been postponed due to the COVID-19 situation, but it is hoped the screening will be re-scheduled for later in the year. There can be no doubt that Wykehamists will continue to be inspired by Duncan's enthusiasm for life, and the natural world, for many years to come.
Head back to stories