It was planned as a memorial to Dr George Moberly, the recently retired headmaster, and paid for by donations given by OWs. Moberly retired in 1866 and the idea of a library bearing his name was first mooted at a meeting of OWs in Oxford in December 1866. The proposal was endorsed at a meeting of OWs in London in January 1867 and by April 1867, the Governing Body had agreed that William Butterfield would be appointed architect for the new library. He submitted his plans in May 1869 and was by then already working on the overall conversion of Commoners to the classrooms we have today. Work on the new library, located on the first floor of the north side of Flint Court, was completed in time for the formal opening on Domum Day, 27 July 1870.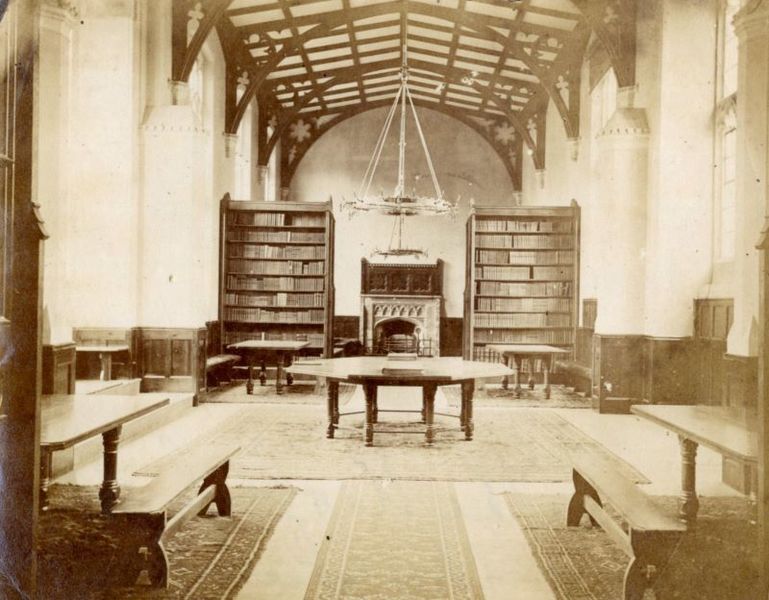 The original Moberly Library in Flint Court, 1880s
It took a little longer for the library to be furnished and filled. George Ridding, then headmaster, paid for the bookcases, desks, chairs and other fittings, and he bought £400 worth of books to fill the shelves. The library was finally ready to be used at Easter 1871. A donors' book was started to record all the new additions to the library.