Examination Results
Leavers' Destinations
The Sixth Form is an important bridge to higher education. Our dedicated 'Futures' team provides pupils with one-to-one mentoring for applications to UK, US and international universities, as well as guidance from subject specialists who are professionals in their field.
A significant number of our pupils go to Oxbridge or a Russell Group university every year. An increasing number attend premier US universities, such as Brown, Chicago, Columbia, Dartmouth, Duke, Georgetown, Harvard, MIT, Princeton, UNC, UPenn and Yale.
In 2021, 53 pupils were placed at one of the top 20 universities in the world.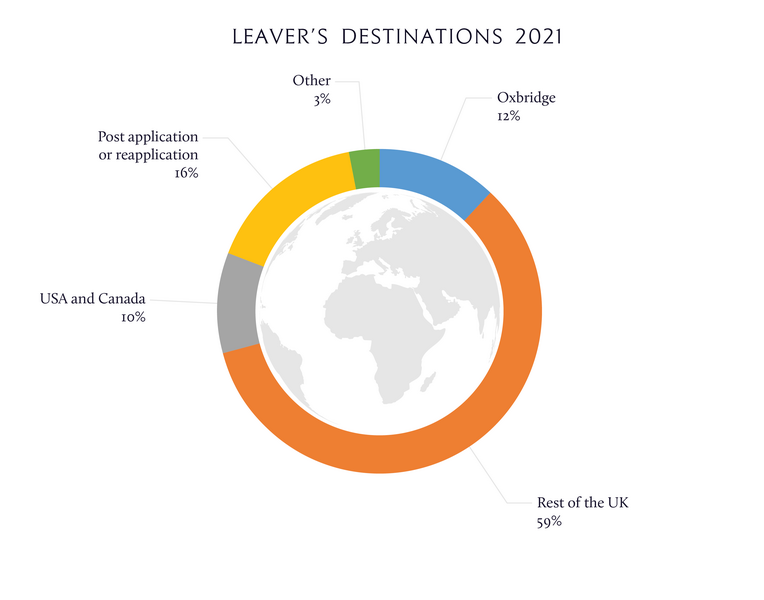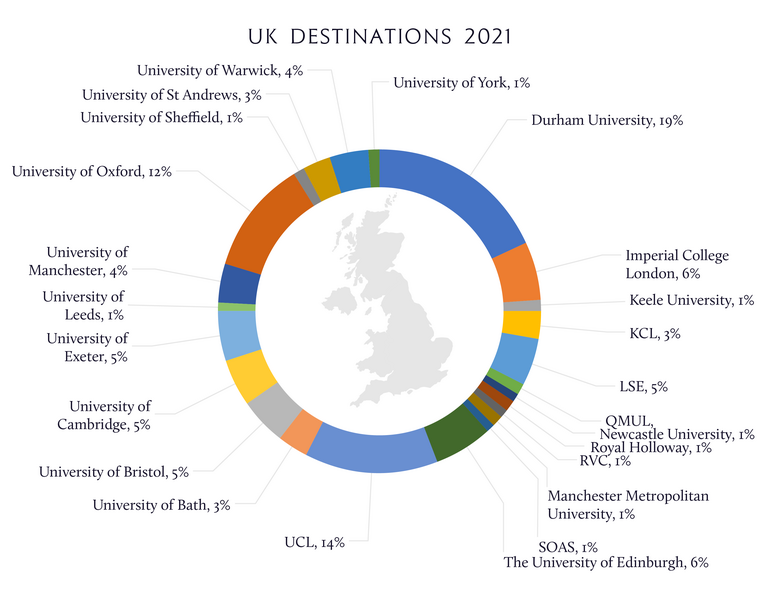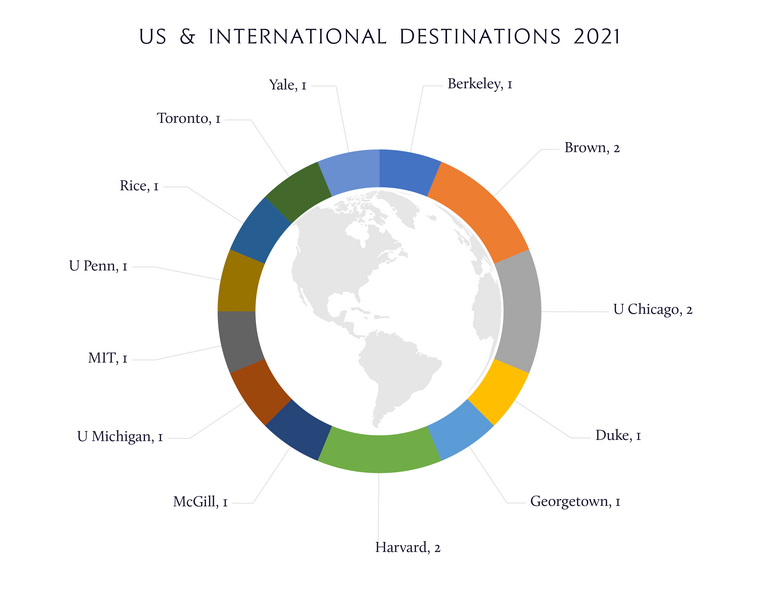 Back to Learning