3rd July 2019
BY Keith Pusey (Former Master of Music, Director of Studies and Registrar)
The Winchester community came together on Saturday 29th June 2019 for the memorial service of former Director of Chapel Music, Julian Smith. Keith Pusey, former Master of Music remembers him.
Julian Smith had more than a promising start to his singing career. There might have been some surprise when, in 1953, at just 23 years of age, he accepted Walter Oakeshott's invitation to join the staff at Winchester: a position as a full-time don, and then as a visiting teacher, that lasted right up to 2012; perhaps an unprecedented tenure.
Julian had many advantages. He was tall, imposing and good-looking. His voice had an encompassing resonance. With an attractive and sunny personality, he was at home presenting music programmes for television, giving recitals on national radio, appearing as a soloist for Beecham and Klemperer, and singing with some of the finest singers of the post-War decades: Wilfred Brown, Janet Baker, Isobel Baillie, Peter Pears, Heather Harper and Alfred Deller. On stage, he was an acclaimed Papageno for Chelsea Opera Group's production of Mozart's The Magic Flute – in a cast that included Ilse Wolf, Roger Norrington and John Shirley-Quirk. A chorister at King's College, Cambridge (the Director of Music was Dr Harold Darke), he went on to Dulwich College where he played 1st X1 cricket for three years. Scoring 94 against Tonbridge in his final year, he fell to the bowling of a young Colin Cowdrey. National Service took him to Vienna, where he worked as a translator in the Intelligence Corps. Hauled from a train whilst in the Russian sector of the city, he survived by using natural charm and wit. He read Music at Edinburgh University, and, already making a name for himself whilst still an undergraduate, he sang for two seasons at Glyndebourne. Studies with Roy Henderson and Elena Gerhardt at the Guildhall followed. With a partial volte-face, he turned down a scholarship to the Royal College of Music in order to pursue a career as a schoolmaster.
In the 1950s music teachers at leading schools were almost always organists, but Winchester's imaginative choice brought the school a singer of real quality. This was understood and successive headmasters encouraged him to continue to give performances. Julian's arrival paid handsome dividends. When he arrived, Chantry was the chapel for boys in their first year, and he directed Chantry Choir. Taking congregational practices in Chapel for thirty years with a congregational repertoire that the boys really wanted to sing and teaching singing to groups and to individuals (a large number later became professional musicians), he radiated the conviction that music was something to be passionate about. An inspirational teacher and musician, he founded three choirs (Madrigal Society, the Kingsgate Singers and St Michael's Choir), taught German, ran Printing Soc and, for a while, was in charge of Mill. Taking the Yearlings XI for ten years, he also passed on an infectious enthusiasm for cricket and golf. Beyond the school, he invited all the local primary schools to sing in the annual Mayor's Christmas Carols and he continued the tradition established by Sir George Dyson of encouraging local village choirs to take part in the Winchester and County Music Festival – often coaching the choirs himself.
His diversity and sheer zest for life did not diminish his commitment to performance. He was the prophet Elijah, the dashing toreador Escamillo with whom Carmen fell head-long in love. Gerald Finzi's Let us Garlands Bring displayed his wonderful diction and enunciation – a hallmark of his style. He sang as a soloist in the great choral works, often in the Cathedral, for more than three decades, and there were numerous operatic appearances – The Fairy-Queen, King Arthur, The Magic Flute and Fidelio. But perhaps the highest points were recitals with the exceptional pianists David Gwilt and Robert Bottone with whom he established a life-long collaboration.
In 1979, he became Director of Chapel Music and the Quiristers. The boys sang brilliantly. It was easy: they copied him. Winning the national TV competition Fanfare for Young Musicians in 1981 with a performance of Schubert's song 'Nacht und Träume', they received the prize from the renowned singer Thomas Allen. Hilary Finch writing in the TES summed up what many others perceived: 'The Winchester College Quiristers - a unique combination of alertness, happiness and real sense of performance.' As well as the commitment to liturgical music, a thrilling secular repertoire was developed. There were operas, European tours and prestigious concerts and recordings, including the European premiere of Andrew Lloyd Webber's Requiem in Vienna with Placido Domingo and the Churchill Memorial Concert at Blenheim Palace. The 1990 recording of Mozart's Salzburg Masses was heralded as one of The Times newspaper's recordings of the year. 'I am spellbound by the quality', wrote the reviewer in The Musical Times.
Most obituaries chronicle events and achievements in calendar order, but in this case it is worth reflecting on a prescient tribute paid by CM Fiddian (Headmaster of King's College School) at the conclusion of Julian's choristership: 'I am not looking forward to losing him. He has during all his time here been unfailingly cheerful and contented and he has helped to make others the same, a strong influence for pleasant behaviour and for a nice spirit.'
Ably and loyally supported by his wife Fiona (also a visiting music teacher at Winchester, and an absolute stalwart of the Winchester College community), JJHS made singing vibrant and fun for generations of Wykehamists. His legacy lives on.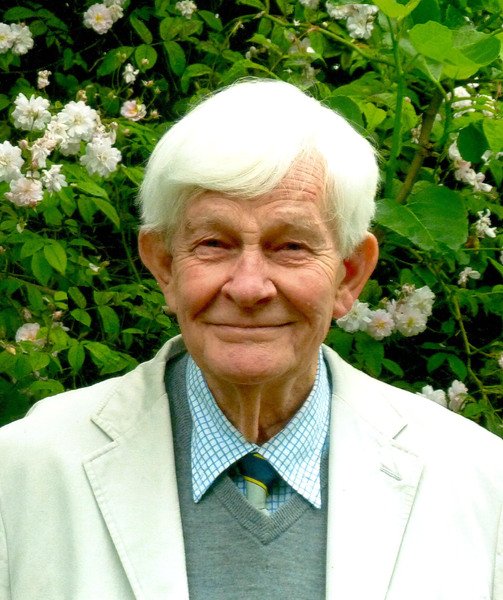 Julian Smith