14th June 2021
BY Michael Bruzon, Head of Art
This year our first year pupils (Junior Part or JP) have been learning film and animation techniques as part of the Art curriculum.
Over Easter, boys were invited to enter Sixty Second Cinema: our first JP short film competition. It was an opportunity to develop and consolidate their learning whilst exploring creative, personal responses. They did not disappoint. Pupils were given a small number of titles to choose from and interpret in their own way. The results have been wide ranging and they have produced an abundance of tremendously exciting work.
The Premiere
The films were premiered on Sunday evening to a select group (in line with COVID restrictions) at an outdoor screening, in front of the beautiful MUSA building. Our adjudicator was Anna Marie Gabriel, who called in from New York to provide feedback. Having been involved in the music and film industry from a young age, Anna Marie has gone on to enjoy a successful career as a film maker and photographer. She has made numerous music videos, powerful documentaries and has directed and produced live stadium concerts. We are very grateful to her for her support.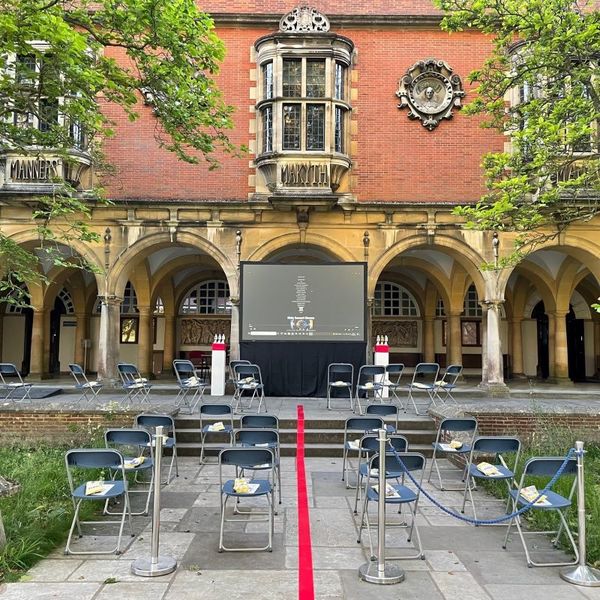 The Results
Anna Marie selected five winners for the categories of cinematography, editing, sound, after effects and concept. 
Best Overall Film
Rishi was awarded the prize for his action-packed piece, Full Circle (below). He also won the prize for Best After Effects. The adjudicator praised his use of great special effects and sound for the fight sequences and drew attention to the professional quality of editing between shots. She also enjoyed his idea of casting the same figure to play both characters, which she felt added an interesting dynamic to his work.  
Best Cinematography - Amaar for Shifting Shadows  
Best Concept - August for Full Circle
Best Editing - Edwin for Perpetual Motion
Best Sound - Jack for Can
It is always challenging picking out winners where there is such an abundance of quality and all participants have done exceptionally well. We hope you enjoy the films and am sure you will join us in congratulating all those who were involved.  
Head back to stories