A new partnership between Winchester College and Andover College will enable Andover to offer the Combined Cadet Force (CCF) programme to its students. This will allow students to gain invaluable experience about military life, before they go onto their chosen service.
Lt Col Sam Hart, Officer Commanding Winchester College CCF said: "I am delighted that we have now formed this partnership with Andover College. It is an exciting opportunity for our schools to work together in a way that will offer development and training for both pupils and staff. The CCF offers a great opportunity for teamwork, leadership, adventure and making new friends."
Ben Stokes, Andover College Vice Principal said: "Working in partnership with Winchester College allows us to create opportunities for our students. The CCF is renowned for helping students recognise their potential and build on their aspirations."
Anthony Tew, Andover College Public Services Lecturer said: "This is going to be a fantastic opportunity for our students and brings a further military element to our Military Preparation courses. I am so looking forward to working with the staff and boys from Winchester College and the new adventures they are going to bring."
The pupil-led, staff-supervised Combined Cadet Force (CCF) at Winchester College is very well-established and popular. It includes a broad spectrum of activities, mixing adventure and discipline, encourages real development of planning, teamwork and leadership skills. Andover College students will now also have the opportunity to take part in challenging military-themed activities such as fieldcraft, adventurous training, First Aid, sports, and shooting.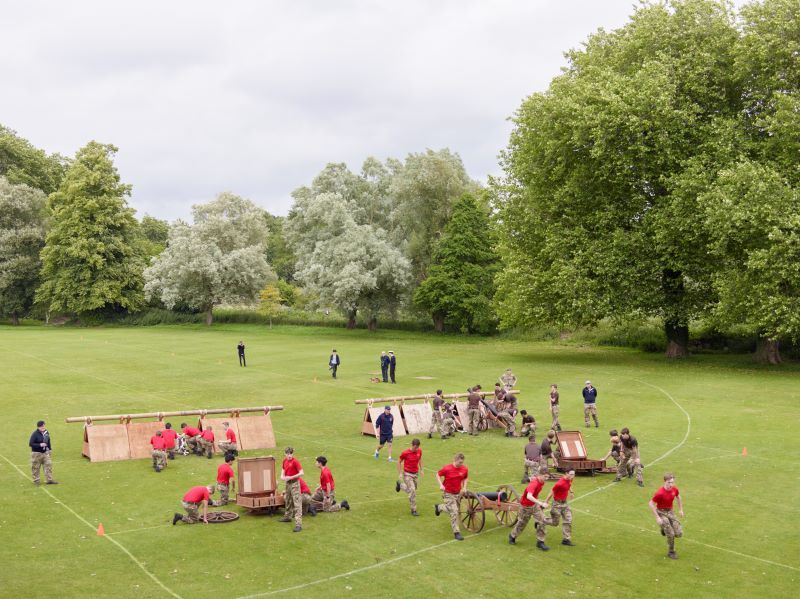 Head back to stories