Sixth Form for Curious Minds
We believe that Sixth Form should be the most interesting, enriching and academically demanding years of your school life, and there is no better place to spend these years than within the motivated and supportive community at Winchester College. In September 2022 we will welcome our first cohort of day boys and girls into the Sixth Form. Interested candidates are invited to apply by Wednesday 1st December.
Winchester College was founded to provide an education for those with the spark and curiosity to take advantage of everything the school has to offer regardless of their financial position. We have substantial financial support available, which can cover up to 100% of school fees and additional costs for eligible pupils. Last month we launched The Wykeham Award, a new dedicated Sixth Form bursary for applicants from UK state schools. Read more about Bursaries and The Wykeham Award.
If you would like to learn more about what our Sixth Form can offer you, there are still a few spaces on our Sixth Form Open Day this Saturday, 13th November. Book an Open Day.
In the passage below we hear from recent Sixth Form entrant Raees, who share his initial impressions of life at Winchester.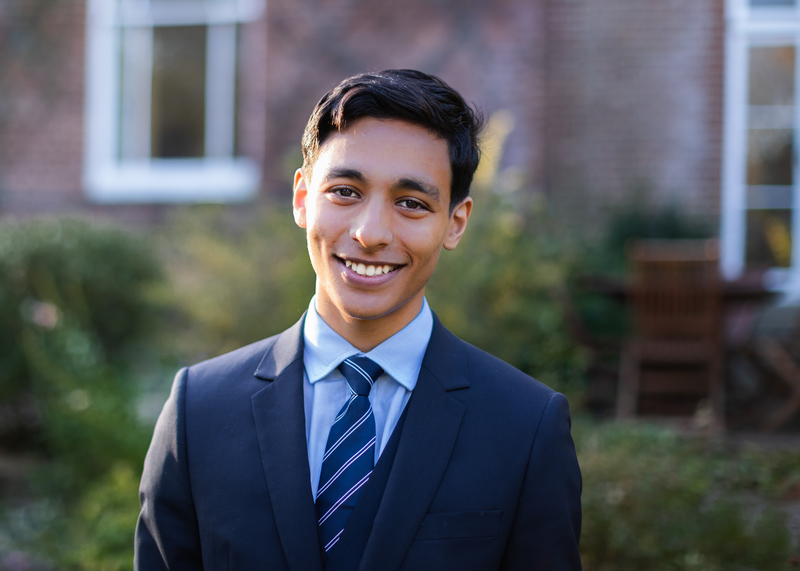 "Arriving at Winchester following months of anticipation, excitement and expectation was the fulfilment of a dream for me. The college was everything I could have ever imagined – and much, much more.
My interests are varied, like all 16 year olds – you can only spend so long studying after all. And that principle is really exemplified at this sixth form. The school day is broken up by plenty of free time and time to do sports or other activities. Coming from a school with relatively little extra-curricular opportunities, I've been able to throw myself into the activities which I always wanted to be a part of. I participate in Debating, Model United Nations, Football, Basketball and multiple Economics Societies, all on offer here.
Looking back on my debut here, I could not have ever imagined things to be as great as they are. From amicable discussions with the Registrar, to listening to music with my roommate – everything at Winchester has been brilliant and I can honestly say that no matter where you've come from, no matter who you are: give it a go and apply. This may be the dream sixth form for you too."
Head back to stories