25th January 2022
BY Sixth Form pupils Brandon Chan and Arthur King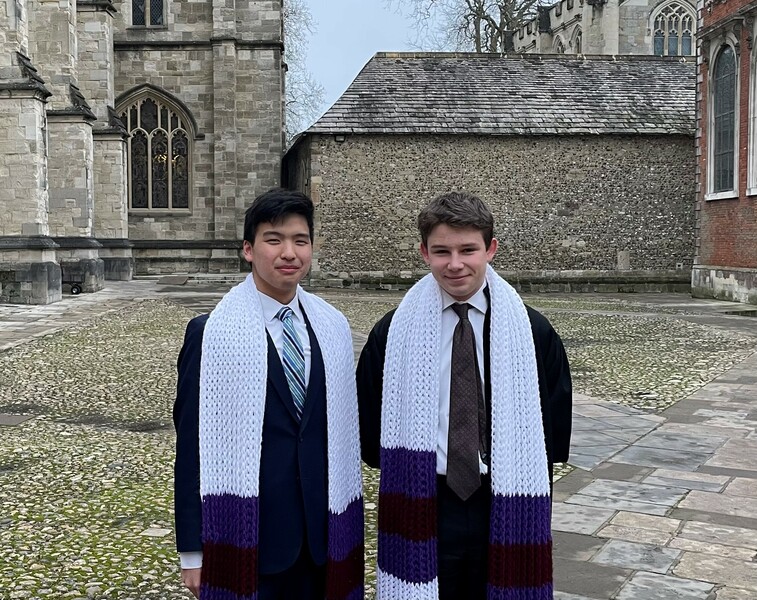 On Saturday, two Winchester Sixth Form pairs took part in the inaugural Nehru Cup debating competition, hosted and organised virtually by Harrow School. The competition saw 12 teams from several strong debating schools take part in three debates each, after which the four top-placed teams met in the final.
Wykehamists Brandon Chan and Arthur King, the authors of this piece, won their first debate; Hugo Cartwright and Alex Prvulovich came second in theirs, setting up a second round in which the two Winchester pairs made up half of the teams involved. Brandon and Arthur came last, having failed to adequately defend libertarianism, but Hugo and Alex mopped up from the final speaking position, coming top.
Round three saw Alex and Hugo marginally miss out on the final four, while Arthur and Brandon scraped through with a needed victory. The final debate (motion: This House Would Admit Ukraine to NATO) was closely fought between St Mary's Ascot, Harrow and St Paul's; but the judge, a former England debater, ultimately decided in favour of Arthur and Brandon as winners of the whole competition.
The entire event was extremely enjoyable, with thanks to Mr James Livingstone (Master-in-charge of debating) for both his support for the avant-garde competition, as well as the century-old tradition of 'Deb Soc' at Winchester. With this set of promising results, the Society looks forward to this year's Oxford and Cambridge Schools' competitions, the rounds of which start this month with finals in the spring. 
Head back to stories